Description
Anutra and
Hope Springs International Partner to Save Lives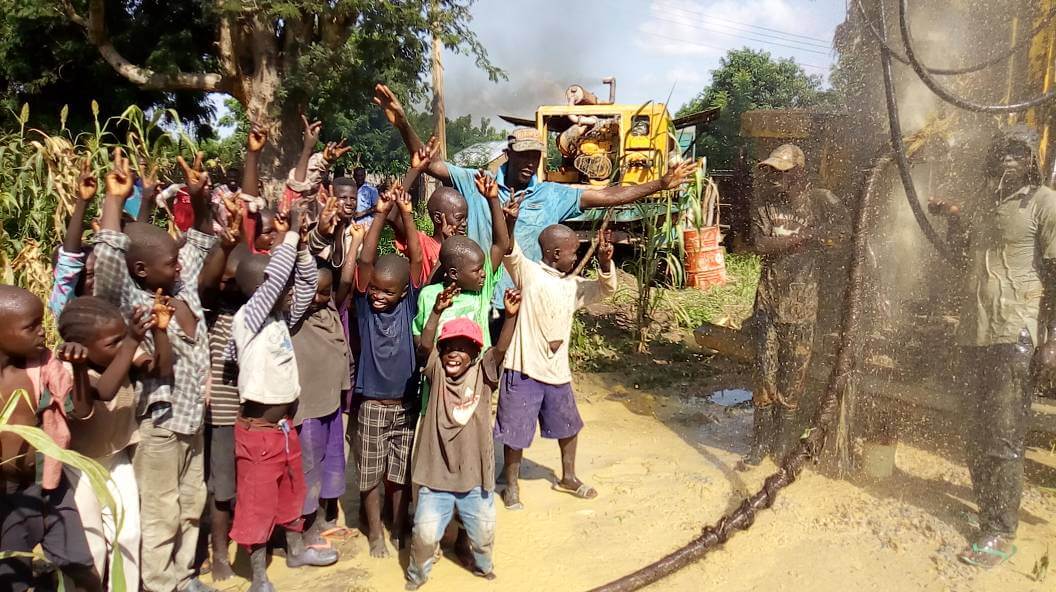 About the Partnership
Anutra Super Grain, LLC and Hope Springs International have announced a partnership to provide Anutra Microfine Grain, the world's healthiest whole food, in the impoverished areas of Africa currently served by Hope Springs. Hope Springs is a Christian non-profit organization which drills for clean water wells in remote areas of Chad and Nigeria, as well as supporting a school and medical clinic in Dono-Manga, Chad. Bringing fresh water to these areas has dramatically lowered the death rate from preventable, water-borne illnesses, particularly among young children.
Anutra Grain is a patented whole food which can quickly and simply improve a person's diet with vital and essential plant based ALA Omega 3 and Omega 6 and complete protein and over 50 other phyto-nutrients necessary for human life to exist that are tragically lacking for more than one billion souls worldwide.
You can help deliver this combination of life-saving nutrition and fresh water to some of the world's most desperate areas. With your purchase from the Anutra Internet Store, we pledge a 100% match donation to Hope Springs by Anutra Super Grain, LLC. (This excludes Free Apple Watch & Free Anutrasizing Starter Kit Programs.) We guarantee 100% of your pledge goes to the needy.
How You Can Help
Greatly help your loved ones, someone you don't know far away, and yourself in every way – spiritually, mentally, and physically by giving life saving fresh water and patented Anutra Microfine Grain, the world's healthiest whole food, uniquely enabling the dying to quickly survive and thrive. Over a billion souls in this world are without clean water and proper nutrition, many are children under five years of age. Hope Springs International and Anutra, enabled by the life giving combination of fresh water and Anutra, are on a mission to eliminate these needless and tragic deaths. Hope Springs International, a Christian Outreach, is now providing hope, fresh water, special nutrition and other services to some of the world's most desperate places like Chad and Nigeria (Africa), saving lives every day. but the need is great! please help us to save these precious lives.
100% Match Donation on any Anutra Internet Store Purchase to Hope Springs International by Anutra Super Grain, LLC. (Excludes Free Apple Watch & Free Anutrasizing Starter Kit Programs)
Use Code S50 at Checkout