Anutra and Hope Springs International Partner to Save Lives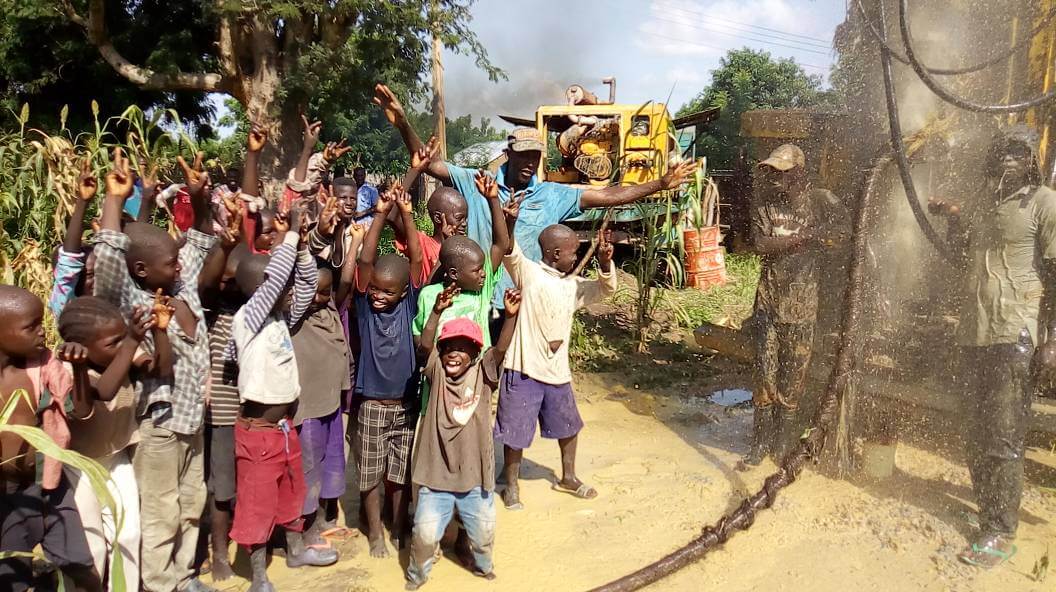 About the Partnership
Anutra Super Grain, LLC and Hope Springs International have announced a partnership to provide Anutra Microfine Grain, the world's healthiest whole food, in the impoverished areas of Africa currently served by Hope Springs. Hope Springs is a Christian non-profit organization which drills for clean water wells in remote areas of Chad and Nigeria, as well as supporting a school and medical clinic in Dono-Manga, Chad. Bringing fresh water to these areas has dramatically lowered the death rate from preventable, water-borne illnesses, particularly among young children.
Anutra Grain is a patented whole food which can quickly and simply improve a person's diet with vital and essential plant based ALA Omega 3 and Omega 6 and complete protein and over 50 other phyto-nutrients necessary for human life to exist that are tragically lacking for more than one billion souls worldwide.
You can help deliver this combination of life-saving nutrition and fresh water to some of the world's most desperate areas. With your purchase from the Anutra Internet Store, we pledge a 100% match donation to Hope Springs by Anutra Super Grain, LLC. (This excludes Free Apple Watch & Free Anutrasizing Starter Kit Programs.) We guarantee 100% of your pledge goes to the needy.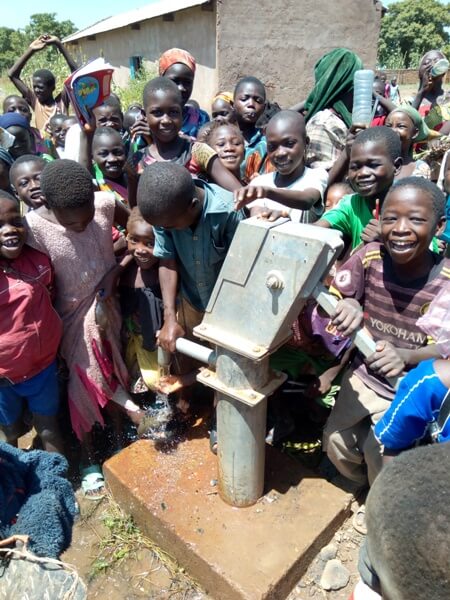 How You Can Help
Greatly help your loved ones, someone you don't know far away, and yourself in every way – spiritually, mentally, and physically by giving life saving fresh water and patented Anutra Microfine Grain, the world's healthiest whole food, uniquely enabling the dying to quickly survive and thrive. Over a billion souls in this world are without clean water and proper nutrition, many are children under five years of age. Hope Springs International and Anutra, enabled by the life giving combination of fresh water and Anutra, are on a mission to eliminate these needless and tragic deaths. Hope Springs International, a Christian Outreach, is now providing hope, fresh water, special nutrition and other services to some of the world's most desperate places like Chad and Nigeria (Africa), saving lives every day. but the need is great! please help us to save these precious lives.
100% Match Donation on any Anutra Internet Store Purchase to Hope Springs International by Anutra Super Grain, LLC. (Excludes Free Apple Watch & Free Anutrasizing Starter Kit Programs)

Purposeful comments from
Angelo S. Morini
Founder, chairman and CEO of Anutra Super Grain, LLC

All Anutra team members are so blessedly excited, and happy to partner with Hope Springs International. We believe the combination of Hope Springs fresh water and Anutra Microfine Grain products that inherently contain the highest and safest natural plant source of Omega 3,6,9, complete protein (18 essential amino acids), antioxidants, fiber, calcium and over 50 other phyto-nutrients in a particle size that is unprecedentedly quickly absorbed is a game changer for people and societies that need a simple, fast, economical, and highly effective way to save lives, but also enable them to survive and thrive. Children and adults with distended stomachs are suffering from edema caused by a lack of protein. Electrolyte imbalance is also a very serious condition that along with edema can cause death quickly. Anutra Microfine is able to quickly solve the problem of acute starvation in children and adults because of Anutra highest nutrition in patented nano and low micron milling of nutrients that are quickly absorbed by the body with little energy necessary for digestion. Children and adults near death have little energy to save themselves. Anutra Microfine and water makes new vital cells quickly that can save their lives. Nothing on earth is more effective than Anutra Microfine and fresh water for saving starving malnourished children and adults. Clinical studies on the properties of Anutra are approved by the FDA, USDA, AMA, ADA APha, and WHO.
Anutra Super Grain, LLC is ready, willing, and able to be a mainstay alongside Hope Springs International for the vigorous effort of saving of lives using its new unprecedented technology.
We at Anutra believe that God comes first in everything including this lifesaving outreach, and then the people we serve, all others in between, and Anutra Super Grain, LLC shareholders are always last. We like being last because being last enables our spiritual equity at its highest. We are using our worldwide patent on Anutra Microfine the World's Healthiest Whole Food to advantage the disadvantaged in every way we know how. This Anutra – Hope Springs International endeavor is a "win win" for all involved. Please help us all you can because you may be the last hope for so many.
May God Bless us all,
— Angelo S. Morini

Important letter from
Lee Hodges
President of Hope Springs

Hello, my name is Lee Hodges, President of Hope Springs International. I am so excited about our new partnership with Anutra Super Grain, LLC. We are in our thirteenth year bringing clean safe water to people who desperately need it. Clean water is life, but you cannot live on water alone. A diet which is both sufficient in terms of energy (caloric) requirements and diverse to meet additional nutritional needs is essential for good health. Undernourishment, and malnutrition especially in children and mothers, is a leading risk factor for death and other health consequences.
According to the Global Hunger Index 2020, which was adopted by the International Food Policy Research Institute, Chad (where we are working) was the most affected by hunger and malnutrition, with an index of 44.7. Chad has one of the highest levels of hunger in the world – 66.2 percent of its population of 15.5 million lives in severe poverty.
Can you imagine the difference Anutra Grain products would make in the physical and mental development of children in this part of the world?
The problem of malnutrition plagues the other areas where we work also. Northern Nigeria where the terrorist group Boko Haram has killed more than 30,000 and displaced 2.5 million from their homes, many into IDP camps that we are seeking to help.
We have recently received a call for help from a young couple living in Niger. They are working with more than a thousand children. This missionary couple can only provide rice once a year at Christmas. The rest of the time these children eat corn meal paste with small amounts of okra. Children with bloated bellies are everywhere, slowly dying for lack of nutritious food.
Anutra Grain products have the potential to save thousands of lives, and you can make that possible while taking care of your own health with these products. When you buy one product for yourself, Anutra Grain will send the highest nutrition product of matching value to the areas we have described above. That is a real "win win" situation.
When you make your purchase be sure to use the code S50 to assure your product purchase will be matched and sent to one of these most deserving areas of need.
— Lee Hodges