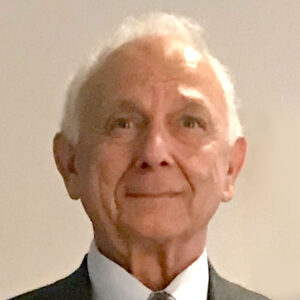 Angelo S. Morini
Leading Food Nutrition and Nutraceutical Expert

Founder, Chairman, and CEO
Anutra Super Grain, LLC
Dr. (H.C.) Food Science, Dr. (H.C.) Business Management & Marketing
Quantum, Empirical, Clinical, Biological, Theorist PAFG  – Theorized world's smallest measurement called a LASM.
Inventor of Anutra Grain "World's Healthiest Whole Food"
Inventor of World's Healthiest and number one brand of plant-based dairy products sold in over 30 countries.
Founder ONE GOD SOCIETY   

Almost twenty years ago Dr. Norman Borlaug, a central participant in the "green revolution" and winner of both the Nobel peace Prize and World Food Prize, and his associates, asked Angelo S. Morini to create a way to maximize the health benefits of an intriguing ancient seed called Salvia hispanica L. and use his knowledge to market this amazing food to the world.
Angelo S. Morini developed a new "cultivar" of Salvia hispanica L. He took the great attributes of Salvia hispanica L and maximized the nutrition of the plant by incorporating only Non GMO old fashioned methods of selection. After this selection and development process was complete a new grain cultivar was born. All new cultivars must have a name, and that's how The World's Healthiest Whole Food with the highest and safest natural source of Omega-3's, Antioxidants, Fiber, Calcium, Complete Protein, and other important Phytonutrients got it's Anutra© Grain name.
Angelo S. Morini, Founder, Chairman, and CEO of Anutra Super Grain, LLC, and Founder & Chairman Emeritus of Galaxy Nutritional Foods a publicly traded company where he invented a healthier and better way of making dairy products from a vegetable base that have been sold in over 30 countries and is the number one brand world-wide.
Mr. Morini initiated the cholesterol, low-fat, trans-fat, and lactose free movement in the United States and around the world. He produced COOKING WITH THE STARS on television now host of the Vegan Channel, and, through his guest appearances on various programs and on the lecture circuit, is highly regarded as a leading crusader for healthier eating to reduce the risk of heart disease, cancer, diabetes, and many other serious maladies. His new book on ANUTRA©, dramatically improves your diet, reduces your intake of harmful fats and excessive calories, but not the flavor of your favorite foods, and, in the process, eliminates over 150,000 calories annually which may result in as much as a 35 pound weight loss or more. He is also active in the sociological aspects of diet and its relation to saving the precious resources of our planet and alleviating world hunger. Mr. Morini has served on President George W. Bush's Business Advisory Council.
NATURE'S "BEST KEPT SECRET" ANUTRA© WORLD'S HEALTHIEST WHOLE FOOD is his third book and it follows the successful VEGGIESIZING and EAT TO YOUR HEARTS CONTENT books.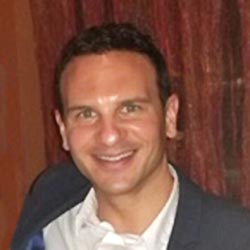 Dr. Brian Morini is a licensed pharmacist in the State of Florida. He has a Doctor of Pharmacy degree from Creighton University and a B.S. in Neuroscience from Allegheny College in Meadville, Pennsylvania.
Dr. Morini's experience includes serving as Clinical/Staff Pharmacist at Florida Hospital in Winter Park, Florida, as well as Pharmacist for a major national pharmacy.
He also served as R&D Assistant Lab Manager for Galaxy Nutritional Foods,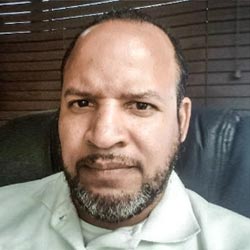 Graduate of National Louis University, Chicago, IL
Entrepreneur and Business Advisor in the food service industry. Over 25 years experience as a consultant for LL Food Services and Consulting, Inc. facilitating strategical operational implementation and process and line procedures maximization.
Import and Export management for various industries and business analytic consultant to independent minority businesses.
National Institutional Sales Vice President for an analog cheese manufacturer and key accounts management.
Passionate for the promulgation and implementation of the One God Society alliance.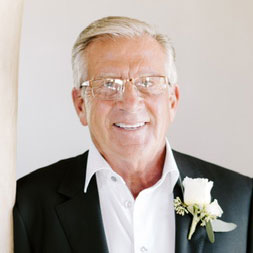 Leading Business Developer and Entrepreneur, Construction and Building, including Telecommunications, Packaging, Manufacturing Facilities and Exclusive Homes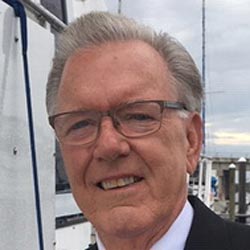 Dr. Douglas A. Walsh, D.O.
Dr. Walsh is a family practice physician who also specializes in sports medicine. For nearly 40 years, he has worked with athletes on all levels of competition and in all sports.
He is the former medical director for Mahoning County, Ohio and is a reserve flight surgeon with the rank of Colonel.
Dr. Walsh received his Doctor of Osteopathic Medicine from University of Health Sciences College of Osteopathic Medicine in Kansas City, Missouri and a Bachelor of Science, Microbiology, from the University of Houston in Houston, Texas.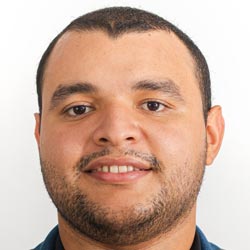 BS Food Science, Agriculture , Horticulture and Farming. Eliot manages the family agriculture business established over 40 years ago and Anutra Growers in The America's volcanic region's where the uniquely rich volcanic mountain soil enables generational artisan farmers to perfectly grow our Organic Anutra Super Grain, the highest and safest natural source of Omega 3s, Antioxidants, Fiber, Calcium, Complete Protein and many other important phytonutrients known worldwide as "The World's Healthiest Whole Food." Anutra Growers is managed from our office in Nicaragua.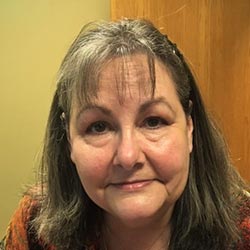 Bonny Bowyer, a graduate of Florida State University, has worked in both public accounting and private industry. She is currently a partner in Logan Bowyer & McCullough PA, a public accounting firm in Lake County, Florida. Ms. Bowyer provides outsourced CFO services in addition to traditional tax, accounting, and business consulting for businesses of all types.