Medical Science Leadership Team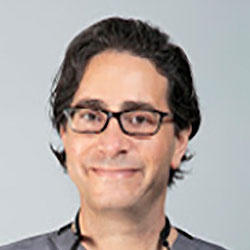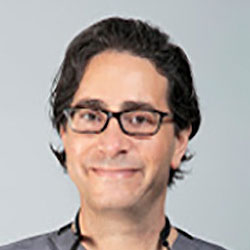 Dr. Atallah is among the most well known colorectal surgeons in the world, currently serving as the Chairman of the Department of Colorectal Surgery at all of Orlando's 6-campus Florida Hospitals, Director of Research and Clinical Trials at The Digestive And Liver Center of Florida, Director of The Division of Colorectal Surgery at The EndoSurgical Center of Florida, and beginning in March, 2018, the Director of Colorectal Surgery at Oviedo Medical Center.
He moved to Orlando in 2007 after completing training at Houston's Texas Medical Center with Surgical Oncology training at MD Anderson Cancer Center where his training had earned him double-board certification in General Surgery and Colorectal Surgery. Two years to the day after completing fellowship training in colon & rectal surgery, Dr. Atallah performed the world's first TAMIS operation in Winter Park, FL on June 30, 2009. This created a new approach to treating rectal cancers and polyps, that is now being practiced in more than 50 countries world-wide. Dr. Atallah is also a pioneer robotic transanal surgery, and was the first in the world to perform this technique. He is one of the leaders in advanced technology for rectal cancer surgery and has developed the technique of stereotactic navigation for transanal total mesorectal excision (taTME) — an important step forward in the evolution of computer-assisted surgery. Complex treatment of rectal cancer and surgical management of this disease through the new techniques of TAMIS and taTME represent Dr. Atallah's principle interests in colorctal surgery; and he is currently in the works of producing a textbook on these topics on schedule to be published in 2019 by Springer Nature. He is also actively involved in the design and assessment of feasibility of next generation robotic sytems that will be smaller, sleaker, and able to work in places and spaces never before imagined.
Other areas of Dr. Atallah's research interest include understanding the tumor biology of colon cancer at the molecular level. He is the principle investigator of a major study looking at biologic tumor markers that can lead to a better understanding of cancer tumors. This study is in collaboration with Sanford & Burnham Labs in La Jolla, CA. Other than cancer surgery, and operative management of inflammatory bowel disease, his other areas of specialty include minimally invasive treatments for hemorrhoids, especially with the 'no-cutting' operation called Transanal Hemorrhoidal Dearterialization (THD), and treatment of dysplasia; Dr. Atallah is one of the few experts in the Orlando area to perform High Resolution Anoscopy (HRA) for detection and treatment of AIN (Anal Intra-epithial Neoplasia).
Dr. Atallah has become internationally recognized for his pioneering work in rectal cancer surgery and has given several invited lectureships worldwide, and has been selected as part of an elite faculty team for the Inaugural United States TAMIS-taTME Course in 2014 held at The Center For The Future of Surgery — at the University of California, San Diego. Since this time, he has trained hundreds of surgeons nationally and internationally. He has also perform live surgery and lectured globally — traveling to six continents in 2017 alone. He has given lectures at the European Association of Endoscopic Surgeons' 14th World Congress in Paris, France; The Natural Orifice Surgery Consortium for Assessment and Research in Chicago; The Society of Robotic Surgeons held in both Orlando and Miami; The American College of Surgeons in Washington, DC. The Peking University Conference on Advanced Rectal Cancer Surgery, Beijing, China, and several other international society meetings in worldwide destinations — including the 30th annual Japanese Society of Endoscopic Surgeons in Kyoto (2017); The Colorectal Surgical Society of Australia and New Zealand in Sydney and a taTME Workshop held in Brisbane, Australia; The 90th Annual Surgical Congress held in Pucon, Chile; The Rectal Cancer Summit held in Mexico City, Mexico; IRCAD Colorectal Masters Course held in Strausburg, France. Dr. Atallah has also taught surgeons via invited professorships at multiple other destinations including Santander, Spain; Hong Kong; Taiwan; Shenzhen, Shanghai, and Chongping, China; Tokyo, Japan. Furthermore, Dr. Atallah has served as a panelist for the National Advisory Board for Colon Cancer Screening on the implementation of sDNA as a screening modality. He has authored more than 80 peer-reviewed publications since 2010, most of which focus on innovations in surgery and cutting edge surgical techniques..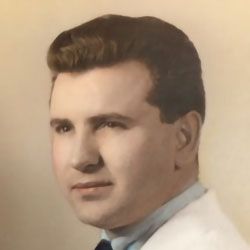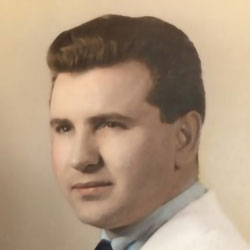 Youngstown State University, Youngstown, Ohio
University Of Cincinnati, College Of Medicine, Cincinnati, Ohio
Internship – Good Samaritan Hospital, Cincinnati, Ohio
Psychiatric Residency – University Of Cincinnati, Cincinnati, Ohio
Major Us Fifth Army , San Antonio, Texas
Diagnostic Radiology Residency, University Of Louisville, Louisville, Kentucky
Diagnostic Radiology, Board Certification
Diagnostic Radiologist, Medical Center Of Beaver County, Beaver, Pennsylvania
Teaching: Medical Students, Interns And Residents Throughout My Career
Radiology Consultants Incorporated, Youngstown, Ohio
Primary Institutions:
Saint Elizabeth Medical Center, Youngstown, Ohio
Western Reserve Care System, Youngstown, Ohio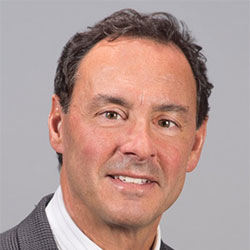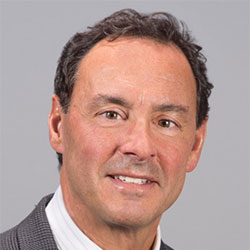 David Diamond received his Ph.D. in Biology in 1985, with a specialization in Behavioral Neuroscience, from the Center for the Neurobiology of Learning and Memory at the University of California, Irvine. He recently retired from the Department of Veterans Affairs after 30 years of service as a career scientist. Dr. Diamond is currently a Professor in the Departments of Psychology, Molecular Pharmacology and Physiology at the University of South Florida, where he has directed his animal and clinical research program on post-traumatic stress disorder and traumatic brain injury. Dr. Diamond has been funded by the VA, NIH, DoD, NSF and pharmaceutical companies in his neuroscience research, with over 100 publications, reviews and book chapters on the brain, stress and memory. 
In the past decade, Dr. Diamond has expanded his research program to address cardiovascular disease, medication and nutrition research. In recent years he has added publications addressing controversial issues in heart disease, diet and cholesterol to his extensive list of peer-reviewed medical publications, He has been invited to present his research on nutrition, diet, statins and cholesterol at numerous domestic and international cardiology, obesity and diabetes conferences. Dr. Diamond is a leader in promoting awareness of nutritional approaches to optimize health and longevity.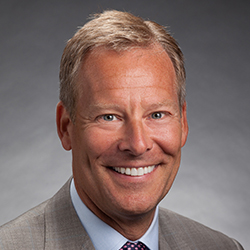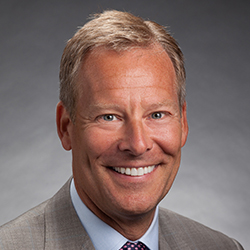 Dr. John Dombrowski
Dr. Dombrowski is a native Washingtonian. He was educated at University Richmond with a degree in biology and a minor in chemistry. The graduate with honors. From there, he attended Georgetown University and received a Masters degree in physiology. He continued his education attending Georgetown school of medicine and graduated in 1989. He then started his medical education in the field of anesthesiology at Yale.
Dr. Dombrowski practice traditional operating room anesthesiology for several years but always had an interest in managing patients with acute and especially chronic pain. With this interest, he opened up a private practice physician only, office and upper Northwest DC she patients with chronic pain that have failed traditional therapy. The practice offers traditional medication management, but focuses on integration between more interventional pain therapies.
Dr. Dombrowski's journey continued with organized medicine as serving several leadership roles in the American society of anesthesiologists. The most recent role was of the secretary position managing 53,000 members. During this time, Dr. Dombrowski had the opportunity to be a liaison between the society and the media. He continues to educate the public and other physicians through lectures and traditional television/online media. He is a frequent guest on the today show, good morning America, American one and RT TV.
Finally, Dr. Dombrowski's interest have come full circle in addressing patients with chronic pain but also treating those patients who suffer with chronic addiction. So often he sees the intersection between chronic pain and addiction. Currently, Dr. Dombrowski is the medical director of three methadone treatment programs as well is a detoxification facility. There, he assist patients understanding chronic pain and can encourage these individuals to look at other management techniques outside of narcotic-based therapy.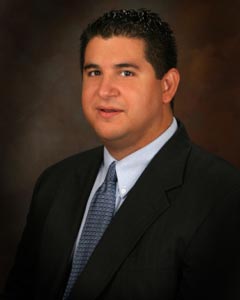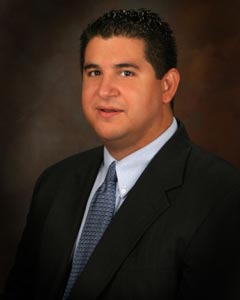 Joined Orlando Health Heart Institute Cardiology Group July 2006
Practices at the Sand Lake office
Fluent in Spanish
Board Certified: ABIM- Internal Medicine, Cardiovascular Disease and CBNC-Nuclear Cardiology
Subspecialties/ Interests: Adult Advanced Heart Failure and Transplantation, specialty interest in the entire spectrum of heart failure management including advanced therapies to include LVAD therapies and management and workup of patients who need cardiac transplantation.
Skills: Experienced in all aspects of invasive cardiology (non-interventional), as well as echo cardiography with a special interest in valvular heart disorders. Extensively skilled in interpretation of Nuclear Cardiology (SPECT imaging), Cardiac CT imaging, and Cardiac PET imaging. Clinical interests vary across the breadth of general, preventive and invasive cardiology
Bachelor of Arts Degree: The Pennsylvania State University
Doctorate in Medicine: The AUC School of Medicine
Internship & Residency: The Pennsylvania State University College of Medicine/Lehigh Valley Hospital (Internal Medicine).
Fellowship: The Pennsylvania State University College of Medicine/Milton S. Hershey Medical Center in Hershey, Pennsylvania (Cardiovascular Diseases)
Memberships: American Heart Association, American College of Cardiology, American College of Physicians, Society of Cardiac CT, American Society of Echocardiography, National Lipid Association, American College of Cardiology/Fellow (FACC), Fellow College of Chest Physicians, Heart Failure Society of America (HFSA)
Leadership: Medical Director of Heart Failure Services Program – Orlando Health Heart Institute/Dr. P. Phillips Hospital (Society of Cardiac Patient Care accredited program), Medical Director of the Chest Pain Center – Dr. P. Phillips Hospital (Society of Cardiac Patient Care accredited program), Medical Executive Committee Member of the Orlando Heart Center, Member of Orlando Health Collaborative Quality Committee, President of the American Heart Association's Orlando Board of Directors
Academic appointments: Assistant Professor of Medicine – University of Central Florida School of Medicine, Assistant Professor of Medicine – Florida State University College of Medicine
Personal: Very happily married to a great woman with three young boys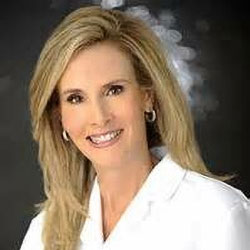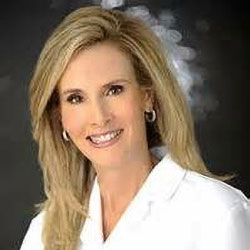 Dr. Deborah Harding
Dr. Deborah F. Harding is the CEO and founder of the prestigious Harding Medical Institute and its subsidiary, Harding Anti-Aging Center and MD One-On-One. She empowers and motivates her clients to live healthier lifestyles, and experience optimal happiness and health so they can look young, stay healthy, and live a longer active life.
For more than 30 years, Dr. Harding has integrated the best preventive science and technology with her unique diversified medical background, which has allowed her to work with thousands of patients and transform lives. She is a graduate of the University of Virginia and the Southern Illinois University School of Medicine. As a leading advocate for preventive anti-aging medicine, she is Board-Certified in Internal Medicine. Notably she is certified in Anti-Aging and Regenerative Medicine, Sleep Disorder Medicine and has earned the Cenegenics certification in Age Management Medicine. Since 2009 she has served on the Life Extension Foundation Scientific Advisory Board. She also serves on Personal Cell Sciences Medical Advisory Board, which is a leader in stem cell storage. As a nationally acclaimed speaker and educator in the field of preventive anti-aging medicine, she proudly serves as a faculty member of the University of Central Florida Medical School.
Dr. Harding's active involvement in medical research has been critical to her ability to help clients. Her current notable research project topics include sleep apnea, hormonal and nutritional deficiencies, and their interrelationships with disease.
Dr. Harding has been happily married for over 40 years to her husband Victor Harding, MD, and they have six children and two dogs. She has an active concierge medical practice in Orlando, Florida, and takes clients from all over the world. Additionally, she loves to snow ski, play golf, and row.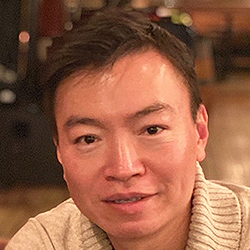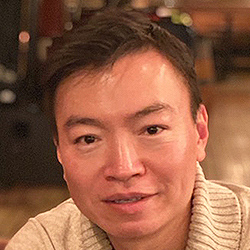 Tristan Lam currently works as a Pharmacist for a national pharmacy chain. He received his Doctor of Pharmacy from Creighton University in Omaha, Nebraska. Before getting his PharmD, Tristan received his Bachelors of Science in Biology with a minor in chemistry from the University of Utah. During this time, he worked as a lab assistant studying soybean morphology and soybean resistance/susceptibility to corn-ear worms. After graduation, he worked as a chemist for Weider Nutrition in Salt Lake City, Utah then decided to pursue a graduate degree.
He loves his dog, Benny, an adorable and quirky shih tzu. Tristan and his partner enjoys camping in their RV. No more tents to put up. Yeah. He has camped and hiked the "Big 5" national park in Utah. In his spare time, Tristan is developing and learning how to code video games. He continues to learn and improve personally and professionally.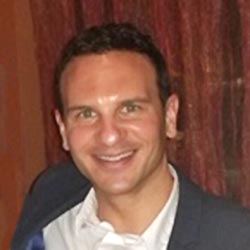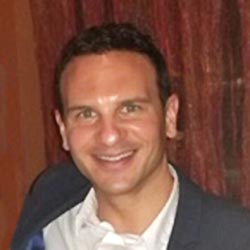 Dr. Brian Morini is a licensed pharmacist in the State of Florida. He has a Doctor of Pharmacy degree from Creighton University and a B.S. in Neuroscience from Allegheny College in Meadville, Pennsylvania.
Dr. Morini's experience includes serving as Clinical/Staff Pharmacist at Florida Hospital in Winter Park, Florida, as well as Pharmacist for a major national pharmacy.
He also served as R&D Assistant Lab Manager for Galaxy Nutritional Foods,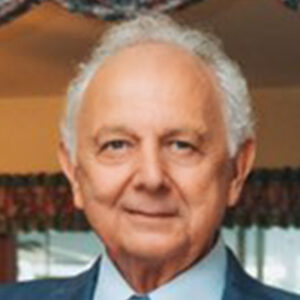 Angelo S. Morini
Leading Food Nutrition and Nutraceutical Expert

Founder & Chairman
Anutra Super Grain, LLC
Dr. (H.C.) Food Science, Dr. (H.C.) Business Management & Marketing
Quantum, Empirical, Clinical, Biological, Theorist PAFG  – Theorized world's smallest measurement called a LASM.
Inventor of Anutra Grain "World's Healthiest Whole Food"
Inventor of World's Healthiest and number one brand of plant-based dairy products sold in over 30 countries.
Founder ONE GOD SOCIETY   

Almost twenty years ago Dr. Norman Borlaug, a central participant in the "green revolution" and winner of both the Nobel peace Prize and World Food Prize, and his associates, asked Angelo S. Morini to create a way to maximize the health benefits of an intriguing ancient seed called Salvia hispanica L. and use his knowledge to market this amazing food to the world.
Angelo S. Morini developed a new "cultivar" of Salvia hispanica L. He took the great attributes of Salvia hispanica L and maximized the nutrition of the plant by incorporating only Non GMO old fashioned methods of selection. After this selection and development process was complete a new grain cultivar was born. All new cultivars must have a name, and that's how The World's Healthiest Whole Food with the highest and safest natural source of Omega-3's, Antioxidants, Fiber, Calcium, Complete Protein, and other important Phytonutrients got it's Anutra© Grain name.
Angelo S. Morini, Founder, Chairman, and CEO of Anutra Super Grain, LLC, and Founder & Chairman Emeritus of Galaxy Nutritional Foods a publicly traded company where he invented a healthier and better way of making dairy products from a vegetable base that have been sold in over 30 countries and is the number one brand world-wide.
Mr. Morini initiated the cholesterol, low-fat, trans-fat, and lactose free movement in the United States and around the world. He produced COOKING WITH THE STARS on television now host of the Vegan Channel, and, through his guest appearances on various programs and on the lecture circuit, is highly regarded as a leading crusader for healthier eating to reduce the risk of heart disease, cancer, diabetes, and many other serious maladies. His new book on ANUTRA©, dramatically improves your diet, reduces your intake of harmful fats and excessive calories, but not the flavor of your favorite foods, and, in the process, eliminates over 150,000 calories annually which may result in as much as a 35 pound weight loss or more. He is also active in the sociological aspects of diet and its relation to saving the precious resources of our planet and alleviating world hunger. Mr. Morini has served on President George W. Bush's Business Advisory Council.
NATURE'S "BEST KEPT SECRET" ANUTRA© WORLD'S HEALTHIEST WHOLE FOOD is his third book and it follows the successful VEGGIESIZING and EAT TO YOUR HEARTS CONTENT books.
Angelo was awarded Businessman Of The Year award in 2003 by the Republican National Congressional Committee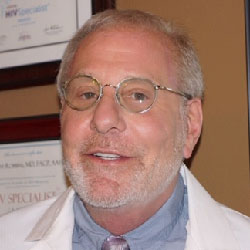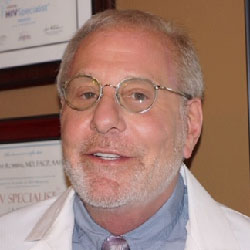 Dr. William Robbins
MD Leading Infectious  Disease Practitioner And Researcher For Major Pharmaceutical Companies And Anutra Super Grain, Dr. Robbins has a long history of involvement with infectious disease care and treatment, including HIV treatment and immunology. He currently serves as the president of the practice he founded in 2000, Infectious Disease of Central Florida, located in Orlando, Florida. He is a member of the National Board of Directors of the American Academy of HIV Medicine and president of the organization's Florida Chapter. His background includes nearly two decades of clinical research and is an expert speaker for Pfizer, Agouron, Glaxo-Wellcome, Roche, Bohringer-Ingelheim, Gilead Sciences and Monogram.
In 1986, Dr. Robbins founded Central Florida Infectious Disease, P.A. and from 1986-1999, he served as Senior Physician. He has participated in numerous community service organizations specifically focused on HIV/AIDS. He has received many awards and honors including the AMI Medical Center Orlando Physician of the Year in 1989, and Orlando's Glenbeigh Hospital Distinguished Faculty Award Recognition for AIDS victims, and has published numerous scientific papers focused on HIV medicine.
Dr. Robbins earned his Bachelor of Science degree in biology from Lehigh University (1973) and a Doctor of Medicine degree from the University of the State of New York, Albany, New York (1985).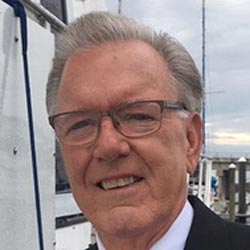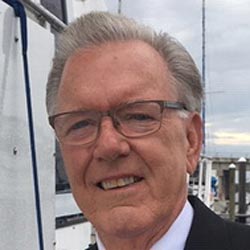 Dr. Douglas A. Walsh, D.O.
Dr. Walsh is a family practice physician who also specializes in sports medicine. For nearly 40 years, he has worked with athletes on all levels of competition and in all sports.
He is the former medical director for Mahoning County, Ohio and is a reserve flight surgeon with the rank of Colonel.
Dr. Walsh received his Doctor of Osteopathic Medicine from University of Health Sciences College of Osteopathic Medicine in Kansas City, Missouri and a Bachelor of Science, Microbiology, from the University of Houston in Houston, Texas.